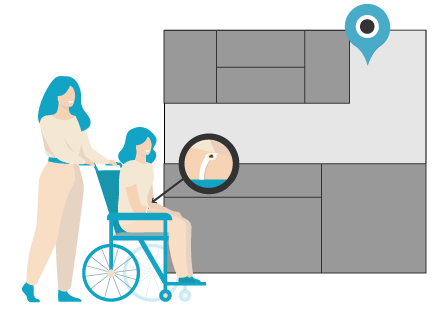 Some of your patients require a specific surveillance?
Some patients as Alzheimer sufferers, mentally handicapped persons or infants requires to be tracked carefully.
Running away, kidnappings, an hospital is responsible in the tracking of those persons. Attach a tag to a wristband to be alerted when a patient goes out of his room, or leaves the hospital.
With SIGSCAN, you can assure to the patient's close family that he is safe !
Medical workers agression
You'd like to have a medical worker security system?
Discreet and designed for medical workers, the "elegant" SIGSCAN wristband includes an alert button to use when the worker is in danger or is physically assaulted.
With SIGSCAN, Keep your medical workers safe!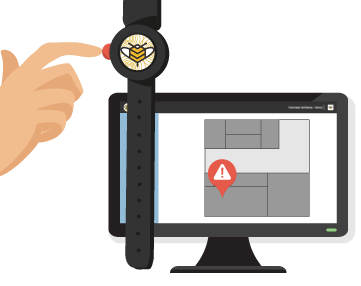 You look for a solution to secure your medical workers?