Follow your production in real time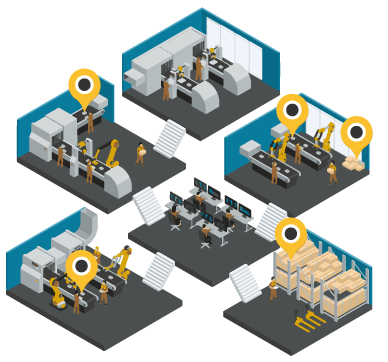 Do you spend time looking for your manufacturing parts?
On which site? In which building? In the shipping area or in the workshop?
After associating a manufacturing part with a tag, SIGSCAN automatically locates your part in real time.
From a mobile or a PC, you can use a search engine to track and locate your parts, whether by part number or by characteristics such as priority or customer delivery date.
Thanks to an interactive map, you can view your buildings, see the position of each of your parts and follow their movements in real time.
Are some of your work in progress not meeting the deadlines?
Are your parts waiting too long? Manufacturing priorities are not well followed?
Because the parts in production are monitored in real time, SIGSCAN can alert you through its notification system of non-compliance with deadlines, priorities, passage through unplanned areas.
Configure your alert criteria and be notified by e-mail or directly on SIGSCAN as soon as one of your parts faces a hazard.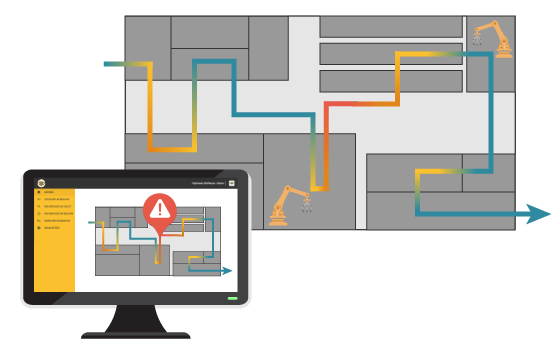 Analyze your production flows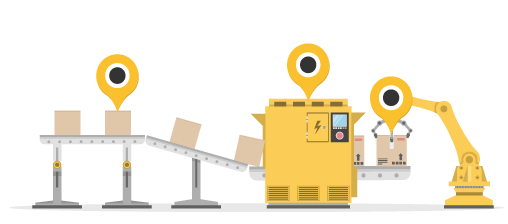 Do you want to optimize your production flows?
The time spent is precious data that can be used to optimize production flows.
From SIGSCAN, Analyze or export production positioning histories, in order to analyze and detect the time spent per workshop, bottlenecks, unnecessary trips …
Connect with your existing softwares
Do you want to complete your ERP with real-time positioning data ?
Thanks to connectors to your ERP, you can get the positions of your OFs directly in your planification software. From SIGSCAN, import data for a more efficient production management.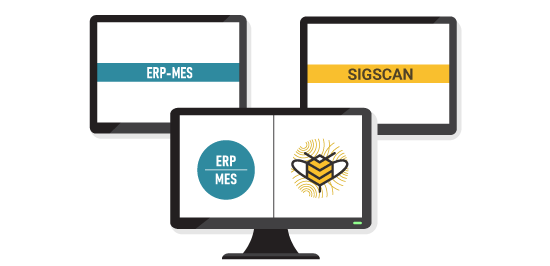 SIGSCAN : Start digitalizing your production orders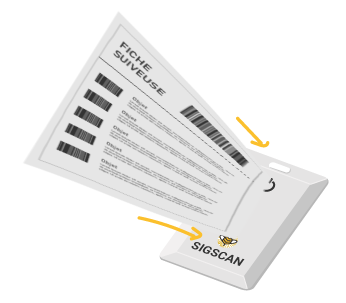 Why not integrating your production order within the tag?
SIGSCAN is based on a tag associated with your production order.
There is only one step missing to get your production data directly stored in the tag!
Drop paper from your process by digitizing your production orders and directly access the production order data from a tablet.
Are you interested in monitoring your production through geolocation ?