Position your tools and assets
Do you waste time looking for your tools and assets?
Metrology devices, tools, test benches… A worker can spend up to 1 hour looking for a tool.
Attach SIGSCAN tags to your tools and save time finding them easily!
Find the position of your tools thanks to the search engine and the interactive map available on PC, tablets and smartphone.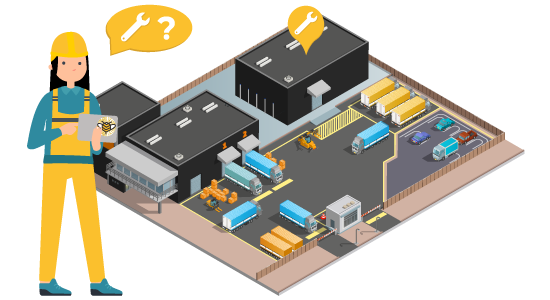 Maintenance and calibration management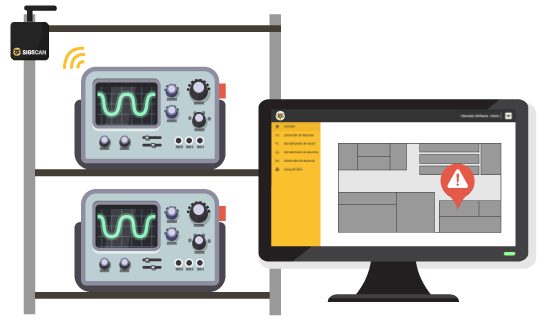 Tools are hard to find when the maitenance is required?
Where are the tools? When do they need to be calibrated?
Much more than a simple positioning system, SIGSCAN manages a multitude of data related to your objects: serial number, calibration date, manufacturer, renewal date…
SISGCAN is the system that eases the tools management, whether it is to reserve and monitor the requests, or to calibrate, or to be warned of an area exit.
SIGSCAN allows you to configure all kinds of alerts that you can receive by email.
Track the tools usage rate
Do you want to better know how much time your tools are used?
SIGSCAN keeps the history of how, when and where your tools are used.
Our tags detect if a scope is in use, if a tool has been taken out of its cabinet…
SIGSCAN measures and gives you visibility on your tools usage.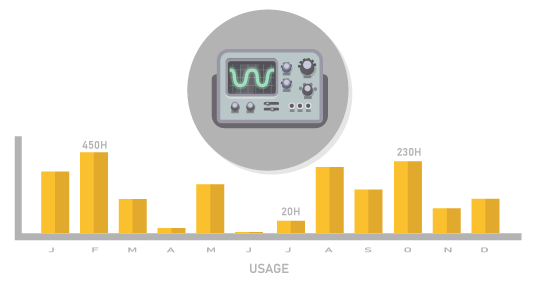 You are looking for a solution to track your tools?