Find your medical devices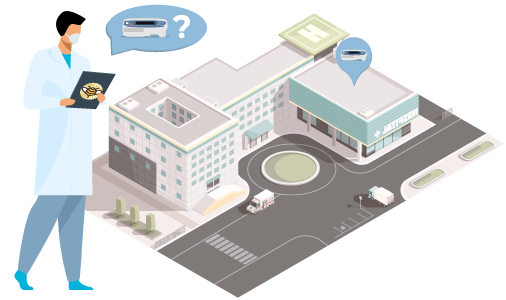 You spend too much time finding your medical devices?
In which department? Which building ?
From small medical devices like syringe pumps, thermometers, ECGs or even medical beds… The medical workers can spend several hours per week looking for a specific device between the different departments of an hospital.
Stick the SIGSCAN tags to your devices, even the smallest ones, find them easily when they are lost!
Thanks to the SIGSCAN search engine and the inteactive map of your hospital, you can see your devices positions on a mobile phone, a tablet or a computer.
Complete your CMMS with real time positioning data!
Thanks to a easy to implement connector with your CMMS, you can get the devices positions directly in your favorite software.
From SIGSCAN software, import your device data for a better management: Serial number, maintenance date, manufacturer … You can then configure as many alerts as you need.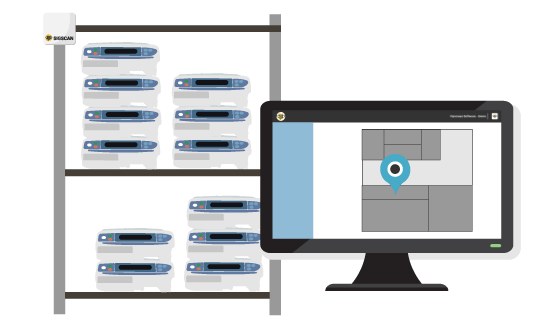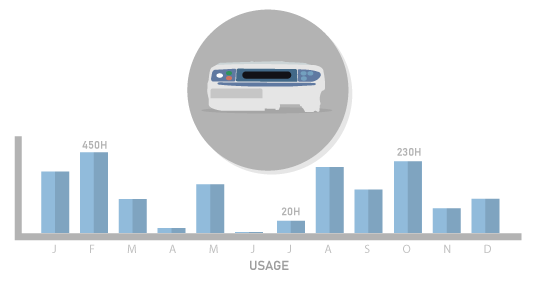 You need to know precisely your medical devices usage rate ?
With SIGSCAN, you can retrieve how your medical devices are used, who uses them and where they were used.
Our dedicated tags can detect if an ECG is in use, if a syringe-pump has been activated …
SIGSCAN measures the usage rate of your medical devices. You can then better know how your devices are used and better manage your devices investments.
You want to better track your medical devices?