Indoor Positioning: The solution when GNSS is not working
Indoor positioning is a technique for locating objects in industrial and healthcare buildings, such as factories, warehouses or hospitals, where GNSS reception is not possible.
SIGSCAN is an INDOOR positioning system specially designed for the needs of Industry and Healthcare with an innovative approach:
A very fast ROI
A User eXperience dedicated to Industry and Healthcare usages
An easy way to install and configure the system
SIGSCAN is an INDOOR geolocation system that tracks assets or persons within your buildings or hospitals.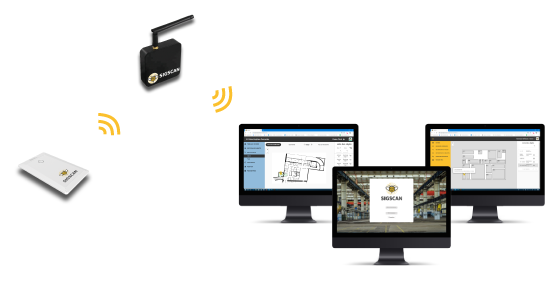 SIGSCAN uses widely used technologies such as Bluetooth Low Energy (BLE).
Our tags are what is geolocated: Several form factors are available. They are autonomous, battery equipped (removable or not depending on the model) with up to 15 years of charge depending on the use cases.
The receivers installed within your buildings compute tags positions and forward them to a local or cloud SIGSCAN server through Wifi or Ethernet. Each receiver covers an area up to 50 meters radius.
Thanks to our Web and mobile application, you can view your objects positions, get alerted or even extract the positions histories.
From a Web browser, follow your assets in real time.
Handle production delays, slowness, or simply find the assets your are looking for. Customize your dashboard by implementing your own indicators and get a whole overview of your business activities.
In a warehouse, you can put in place monitoring dashboard, updated in real time from SIGSCAN positions data: Count of objects per area, average time your assets stay in an area and more …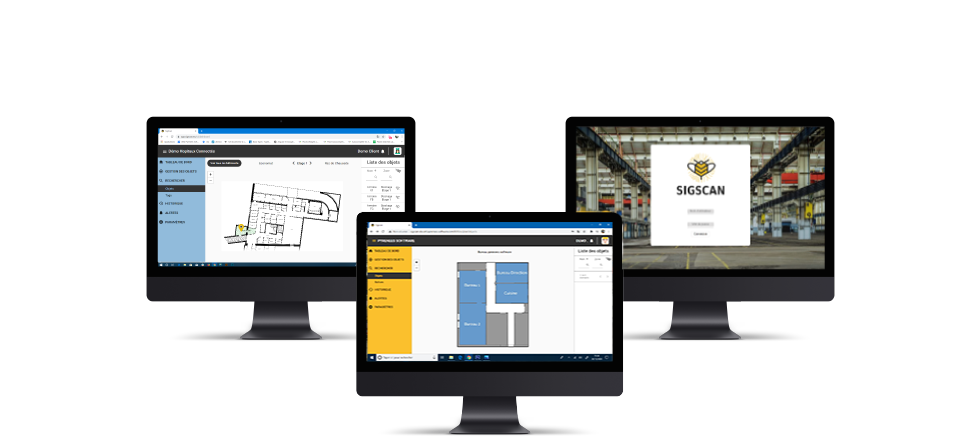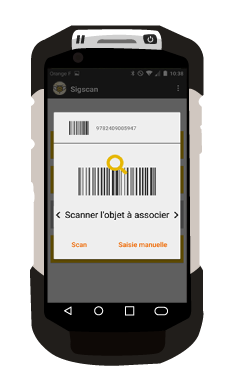 Mobility
Designed for a usage by workers on the field with mobile devices.
Scan
Associate and dissociate tags with your assets in one click using HW code bar and QR code scanner
Find an asset
Position your assets, your production per areas / zones
Accuracy
Find your assets in the near field thanks to our software gauge or by turning on LED or buzzer installed on the tag
Connection to ERP and MES
SIGSCAN connects to external systems, uni-directional or bi-directional, allowing to import data to SIGSCAN or export position data to an ERP or MES:
View assets positions directly in your management software tool
Import assets additional data to use in SIGSCAN
Export positions histories to BI tools